My family is OBSESSED with lemon poppy seed muffins. Every time we go to our local farmers market, we just have to pick up a batch. I'm not quite sure what exactly entices me about those muffins, but I simply cannot resist them ever! I thought about making some myself, and I'm sure I will eventually, but on that exact morning, I didn't have the time to make an entire batch of muffins. I tried to think of a quicker way to get my lemon poppy seed fix. That's when I came up with Vegan Lemon Poppy Seed Pancakes. They are delicious, beautiful, and they don't take much time to make!
Buttermilk is a great way to add texture and moisture to your recipes. When making buttermilk, don't worry if the milk starts looking lumpy and curdled. That's what it's supposed to look like! I've made buttermilk with oat milk, coconut milk, and soy milk. All of them seemed to work well, so I'm sure you can choose which milk you like best. I love oat milk so that is what I used, but feel free to experiment and let me know how it goes in the comments!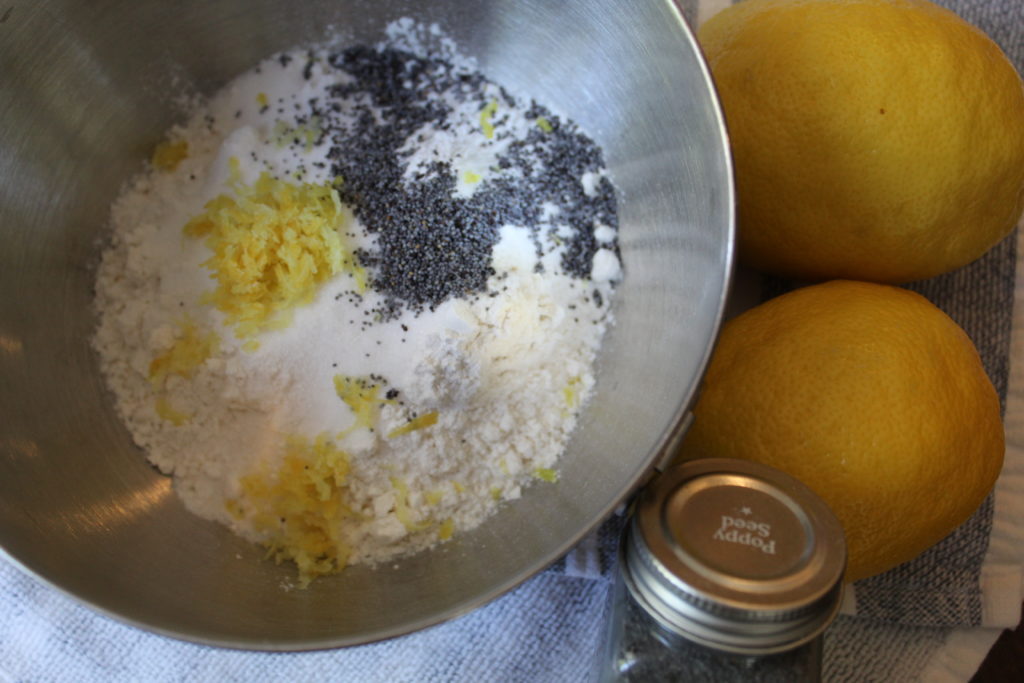 I also want to let you all know about our instagram. I've been working hard to put out content/pictures for everyone to love and enjoy. If you want your weekly dose of tasty pictures of food or if you want notifications for when a new recipe is up on the website, go ahead and give it a follow! I hope to being posting a lot more and I hope to add more recipes to this website, so get excited!
Without further ado, here is the Vegan Lemon Poppy Seed Pancakes recipe! Pair it with our Vegan Iced Chai Latte and enjoy the perfect breakfast!